Events in 2018
ING Discerning Eye Exhibition 2018
15 November 2018 to 25 November 2018
Mall Galleries, London, SW1Y 5AH
Daily, 10am to 5pm

The ING Discerning Eye Exhibition is a show of small works independently selected by six prominent figures from the art world: two artists, two collectors and two critics. The uniqueness of having each work chosen by an eminent individual, unlike in a group selected show, has earned the Exhibition an excellent reputation among art lovers and collectors alike.

The charm of the ING Discerning Eye Exhibition lies in the unpredictability and variety of the selectors' choices. Works of lesser-known artists hang alongside those of more established artists helping to connect hundreds of new artists with new audiences.
'Machinery'
An Exhibition by Basingstoke Art Club
At the Willis Museum
22nd September - 27th October

Museum opening times:
Tuesday - Thursday 10am - 5pm
Friday - Saturday 10am - 4pm

Preview 22nd September 2.30pm - 3.30pm

This year's exhibition from Basingstoke Art Club is themed around Machinery. Artworks will explore this theme in various ways, from times past to the present day, from massive constructions to minute movement and the heat and power involved in the process. My two paintings explore the machinery of space exploration.
To celebrate 10 years of Street Pastors in Basingstoke a selection of my Artwork will be on display at the United Reformed Church, London Street, Basingstoke until 19th July 2018.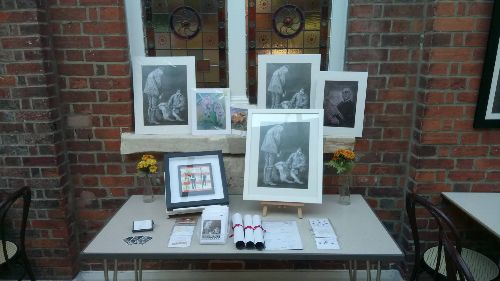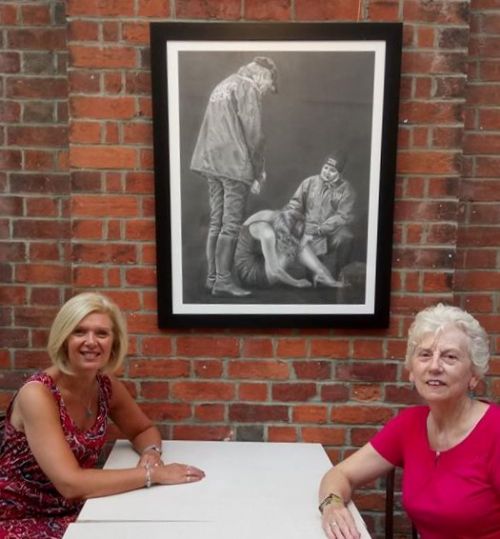 Culture on the Common
A local Art Exhibition and Craft Sale, with live music, entertainment and refreshments.
I will be selling cards, prints, craft and artwork.
Sunday, 29th July 2018, 1 - 5pm
Hartley Wintney on the Cricket Green.
Viables Summer Fayre
Sunday 5th August 2018, 2:30 - 5pm
I will be selling cards, prints, craft and artwork.
Entrance 50p per person
or £1 per family of 3 or more
(Proceeds go to community centre)
Viables Craft Centre,
The Harrow Way
Basingstoke,
RG22 4BJ