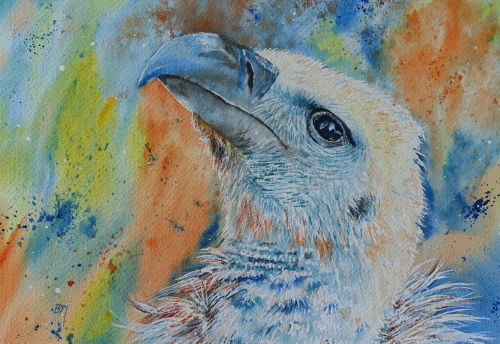 Watercolour on Arches Cold Pressed Paper
2019
Unframed Dimensions 21 x 29cms £75
Framed Dimensions 33 x 43cms £85


This painting aims to portray vultures in a more positive light. At a time when many vulture species are facing increasing threats we need to reassess our perceptions of these quirky birds. Can vultures be seen as fluffy, appealing or noble creatures?